When: Wednesday, November 9, 2022
7:20pm on Zoom
Special Guest: Lyndee Deal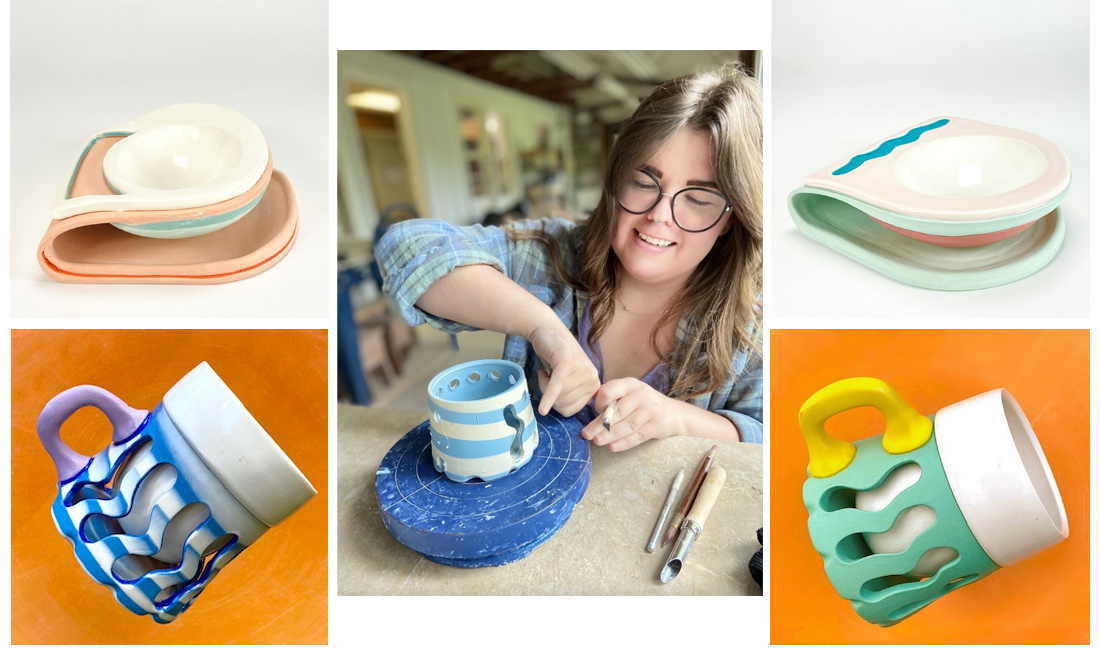 We are excited to have the uniquely talented Lyndee Deal present for us!
Lyndee is from a small town near Dallas, TX and received an MFA in Ceramics, from the University of North Texas in 2019. After graduation, Lyndee began teaching at a community college as an adjunct professor while managing her own studio practice. She has spent the past two years as a resident artist in both Columbia, MO and Saratoga Springs, NY where she is further exploring her work while supporting and engaging with the community at Saratoga Clay Arts Center.
She will be giving a demonstrative workshop on utilizing mason stains, bisque molds, as well as tips and tricks for carving porcelain to create fresh "funk"tional forms.
Join us for HRP's next Zoom meeting on Wednesday, November 9th. The meeting will open at 7:20 and the demo will start at 7:30.
See her work here:
https://www.lyndeedeal.com/
https://www.instagram.com/lyndee.deal/

Members:
All members will receive a Zoom link the day before the meeting.
Non-Members:
Non-members are welcome to come watch this gifted potter for $11. RSVP by clicking the button below and submitting your payment.
You are welcome to share this invitation and we hope that you will recommend us to your fellow potters!
If you are not yet a member, please join Hudson River Potters and become a part of our clay community. Members enjoy exclusive access to our collective featuring 10 monthly meetings with presentations by renowned clay artists.
Upcoming meetings:
TBD