When: Thursday, May 13, 2021
7:20pm on Zoom
Special Guest: Stephen Earp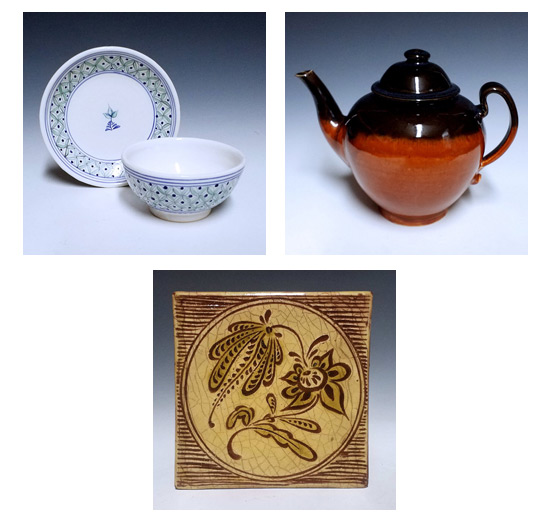 We are delighted to have the amazing Stephen Earp present for us! Steve will share his perspectives on making pottery in traditional styles as a modern potter, including historical musings and stories from the ceramic traditions that brought us the foundations of contemporary ceramic art. See what he means by that as he throws pots and chats away. Join us for HRP's next Zoom meeting Thursday, May 13th. The meeting will open at 7:20 and the demo will start at 7:30.
Stephen Earp received a BFA in Ceramics from the University of Iowa in 1986. He apprenticed to Richard Bresnahan at St. John's Pottery in Minnesota and later worked in Nicaragua, Central America, with Potters for Peace. Returning to the US, Earp was Master Potter at Old Sturbridge Village before establishing his own studio in Shelburne Falls, MA where he currently produces work inspired by traditional American redware and English delftware. His pottery can be found on-line and in museums, historical sites,and galleries across the country. Earp's writings on pottery and pottery history have been featured in several publications.
See his work here:
https://www.stephenearp.com/
https://www.facebook.com/Stephen-Earp-Redware-359500757236/
Members:
All members will receive a Zoom link the day before the meeting.
Non-Members:
Non-members are welcome to come watch this gifted potter for $11. RSVP by clicking the button below and submitting your payment.
You are welcome to share this invitation and we hope that you will recommend us to your fellow potters!
If you are not yet a member, please join Hudson River Potters and become a part of our clay community. Members enjoy exclusive access to our collective featuring 10 monthly meetings with presentations by renowned clay artists.