When: Thursday, November 16, 2023
7:00pm on Zoom
Special Guest: Stephen Earp
We are delighted to have the amazing Stephen Earp present for us! Join us for HRP's next Zoom meeting Thursday, November 16th at 7pm.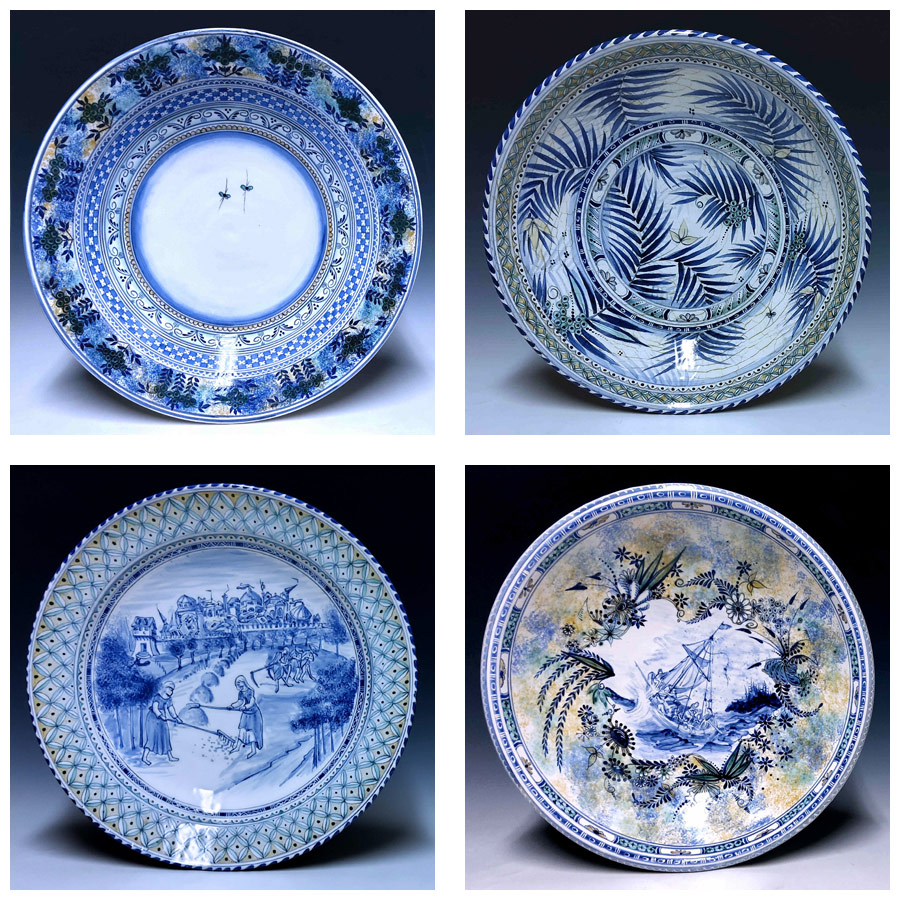 Delftware is an often overlooked style by many contemporary ceramic artists in the U.S. Yet, since emerging in the early 17th century, it has grown into a thriving international tradition. Stephen's presentation will begin with a brief historical overview on the global evolution and impact of the type of decorative earthenware which led to such styles as delftware. This will be followed by a chronology of his own exploration of the delftware tradition over the last decade, seen mainly through a series of plates and chargers. In this manner Stephen will present an appreciation of delftware's creative potential via a learning curve of technical issues and insights relating to overglaze painted decoration that progresses in complexity and sophistication. He will touch upon areas such as glazing, brushes, and stain composition, skill building strategies, incorporating multiple colors into a design, the use of pouncing, powdering and sponging, the depiction of human figures, "genre" painting and the utility of prompts, depicting depth and distance, parsing a composition's visual language, and using this entire package to take it to the next level.
Stephen Earp earned a Ceramics BFA from the University of Iowa in 1986, followed by an apprenticeship to Richard Bresnahan at St. John's Pottery, MN. Earp worked on archeological digs in the Ivory Coast, as ceramic field technician in Nicaragua, and as Master Potter at Old Sturbridge Village. He established Stephen Earp Redware in Shelburne Falls, MA. in 2004. Earp is listed in the National Directory of Traditional American Crafts, and in the Massachusetts Cultural Council's Keepers of Tradition archive. He was recognized by the MCC's Traditional Arts Fellowship program in 2016 and 2021.
See his work here:
StephenEarp.com
www.instagram.com/steve.earp.71

Members:
All members will receive a Zoom link the day before the meeting.
Non-Members:
Non-members are welcome to come watch this gifted potter for $11. RSVP by clicking the button below and submitting your payment.
You are welcome to share this invitation and we hope that you will recommend us to your fellow potters!
If you are not yet a member, please join Hudson River Potters and become a part of our clay community. Members enjoy exclusive access to our collective featuring 10 monthly meetings with presentations by renowned clay artists.
Upcoming meetings:
TBA