When: Thursday, January 14, 2021
7:20pm on Zoom
Special Guest: Hayne Bayless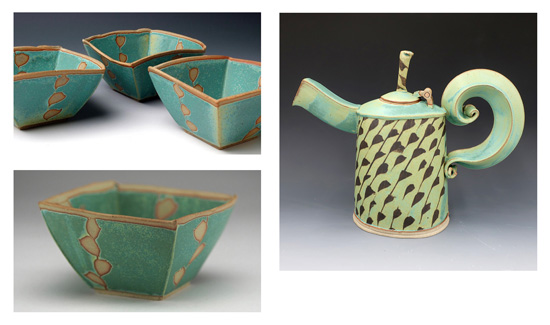 We are excited to have the renowned potter, Hayne Bayless, share with us his techniques for making a slab bowl, creating tools using recycled materials, and stencil printing. Join us for HRP's next Zoom meeting on Thursday, January 14th, at 7:20pm. Hayne makes hand-built stoneware pottery in Ivoryton, CT. In 1992, after 10 years at a perfectly good job at a newspaper, he quit to make pots. Since then, he has shown work at the American Craft Museum in New York and has been a regular exhibitor at the Smithsonian Craft Show and the Philadelphia Museum of Art Craft Show.
See his work here:
https://sidewaysstudio.com/
While this evening is free for members, RSVP's are required.
Members:
You must reserve your spot by RSVPing via email to hudsonriverpotters@gmail.com.
Non-Members:
Non-members are welcome to come watch this gifted potter for $11. RSVP by clicking the button below and submitting your payment.
You are welcome to share this invitation and we hope that you will recommend us to your fellow potters!
If you are not yet a member, please join Hudson River Potters and become a part of our clay community. Members enjoy exclusive access to our collective featuring 10 monthly meetings with presentations by renowned clay artists.