When: Monday, January 30, 2023
7:20pm on Zoom
Special Guest: Nessim Cohen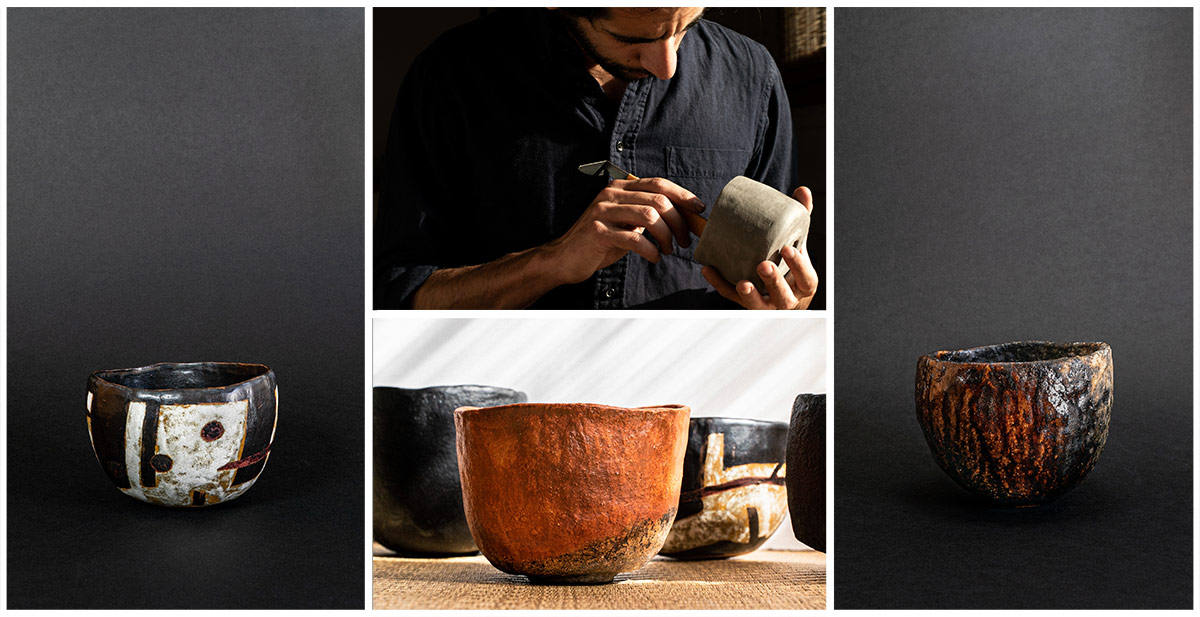 We are honored to have international artist Nessim Cohen present for us!
Nessim Cohen works as a Japanese tea ceremony, calligraphy, and ceramic artist. He first studied ceramics in Japan under Sasaki Kyoshitsu IV, Headmaster of the Shouraku Kiln. He has been writing about ceramics, tea ceremony, and related arts for various publications, as well as giving lectures and workshops on how to make tea bowls and the history of Asian ceramics, in New York, Paris, and Maastricht. His works focus mostly on the Japanese tea bowl (chawan) and the various techniques to make them. Today, his research focuses on all techniques that value slowness and freedom of form.
The teabowl is a masterpiece of simplicity. Yet, it is terribly hard to make a good one. During this online demonstration, Nessim will show how to make a teabowl using his own technique of kurinuki as well as other methods. As he goes, he will discuss his aesthetic journey in search of a deliberately slow and "amateur" style of ceramics that lets go of any pretense of control.
Join us for HRP's next Zoom meeting on Monday, January 30th. The meeting will open at 7:20 and the demo will start at 7:30.
See his work here:
https://nessimstudio.wordpress.com/ceramics/
https://www.instagram.com/neshimu_kohen

Members:
All members will receive a Zoom link the day before the meeting.
Non-Members:
Non-members are welcome to come watch this gifted potter for $11. RSVP by clicking the button below and submitting your payment.
You are welcome to share this invitation and we hope that you will recommend us to your fellow potters!
If you are not yet a member, please join Hudson River Potters and become a part of our clay community. Members enjoy exclusive access to our collective featuring 10 monthly meetings with presentations by renowned clay artists.
Upcoming meetings:
Please hold the date for our February 12th presentation featuring the wonderful Cecil Kemperink!