When: Wednesday, April 28, 2021
7:20pm on Zoom
Special Guest: Don Reynolds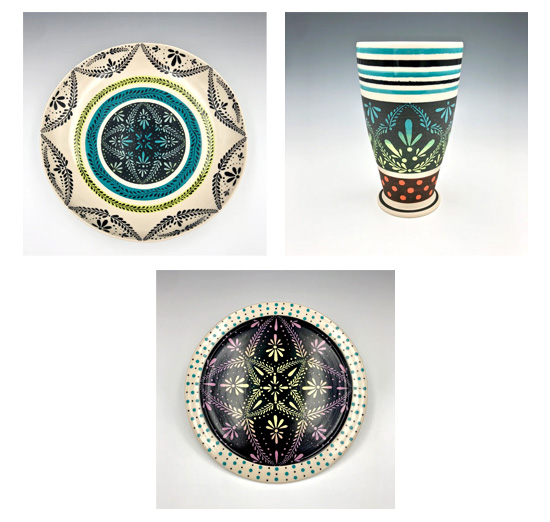 We are so happy to have local talent Don Reynolds return to present for us! He will discuss choosing brushes, making marks, and laying out patterns, along with waxing, glazing, and finishing techniques. Join us for HRP's next Zoom meeting Wednesday, April 28th. The meeting will open at 7:20 and the demo will start at 7:30 and end around 9:00.
"My work is all about ornamentation. Using simple forms as blank slates to adorn, I arrange repetitive marks into compelling patterns that celebrate both the objects and their users. I reference the rich history of decorative language throughout the ages, and combine those findings with my attraction to the colorful spectacles of modern times including the circus, the rodeo, county fairs, Mardi Gras / Carnival, (punk) rock and roll, casinos, gay culture, and other assorted roadside attractions which exude a gaudy allure."
— Don Reynolds
See his work here:
https://www.donreynoldsceramics.com/
https://www.instagram.com/dreynolds1031/
Members:
All members will receive a Zoom link the day before the meeting.
Non-Members:
Non-members are welcome to come watch this gifted potter for $11. RSVP by clicking the button below and submitting your payment.
You are welcome to share this invitation and we hope that you will recommend us to your fellow potters!
If you are not yet a member, please join Hudson River Potters and become a part of our clay community. Members enjoy exclusive access to our collective featuring 10 monthly meetings with presentations by renowned clay artists.